BUILD, DEVELOP & GROW YOUR DREAM PRACTICE WITH THE WELL KIDS PROGRAM
Do you have a passion for working with kids?
Do you wish you had the perfect exam, for all ages, the ultimate system, or simple, easy procedures to follow every time? Maybe you have been trying to develop your own system for years, but it's just never done?
Do you often think you'd love to be able to measure exactly how much change kids make under chiropractic care, rather than always guessing?
Even better, do you wish families could easily see the overall improvement their children make under care?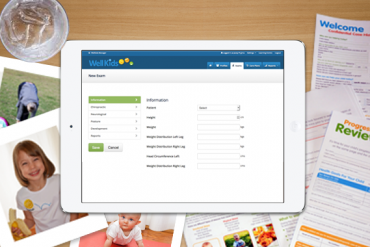 If you are someone who is ready to take their community by storm, engaging families further and supporting families long-term through chiropractic care then the Well Kids Program is for you.

The Well Kids Program incorporates everything you need to run a busy practice filled with kids (and their families). It documents and measures each child's journey under care while making practice fun, exciting and engaging. Save time, remove stress and make practice a fun and enjoyable experience that gets results!
Bring life into your practice, and health into children's lives - Get started with Well Kids today.