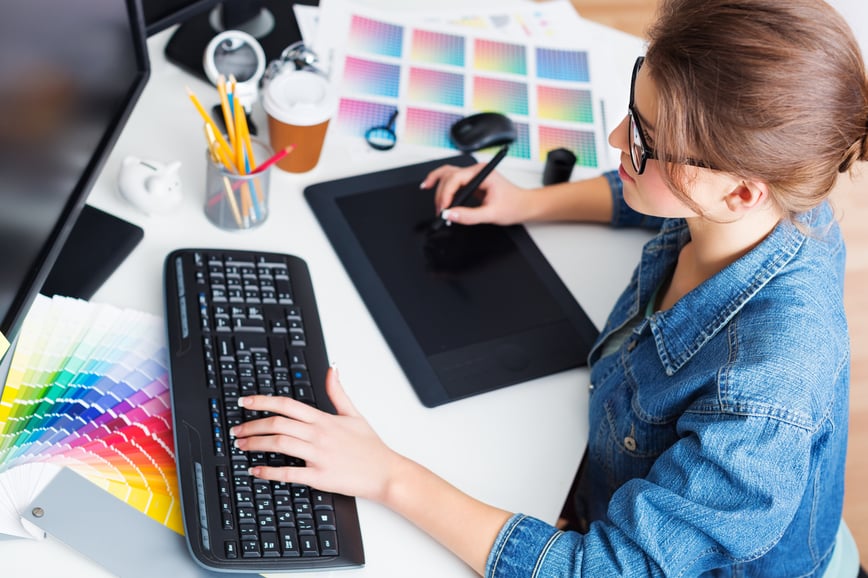 Have you ever used Canva before?
Here I am continuing on from our recent blog topic theme of sharing some of our online tools that we use to manage, promote and represent our business in practice.
I am going to assume here that most small businesses, including Chiropractic practice owners, have at some stage of their business life encountered the need for some graphic design work.
Graphic designers are a breed of their own and possess advanced technological skills to be able to design content from scratch. Furthermore, usually graphic designers use advanced, difficult to use software to be able to layout design to match a pre-prepared brief. All of this typically comes at quite a cost.
In August 2013 an online design program named Canva changed all of that. Once the domain of graphic designers, high quality design results are now available to consumers online without extensive design software or skills. Furthermore, I should add that Canva is free. There is a paid version (aprox. $10 per month) that offers more complex personalisation but the free version should suffice.
Best of all is it is easy to use - even for Chiropractors.
In Canva's own words you can "easily create beautiful designs + documents with their tool. Use Canva's drag-and-drop feature and professional layouts to design consistently stunning graphics".
Although the possibilities are endless, these are some examples of common tasks that can be quickly and easily completed with the tool:
Templates
Trading Hours Signs
Social Media Graphics
Event Announcements
Posters
Invitations
Advertising graphics
Images
Stock photos
Filters
Icons and shapes
Hundreds of fonts
Either online or in print, it is a great tool to project a professional image to your Chiropractic Practice's interactions with clients.
This is just the tip of the iceberg in regard to what is achievable with Canva. The best way to see if the tool has anything to offer you is give it a go and try some design ideas.
Just quietly, I think you will be surprised at how valuable Canva will become to you in regard to your graphic design needs.
If you would like to know more about Well Kids, our Paediatric Chiropractic Management Software then book in for a one-on-one demonstration today.
Have a fabulous day........