Great Teams Get Great Results With Asana
We value organization and teamwork. These are some of the values that Well Kids is built on. Each child's care plan is like a team management project. The mum, the chiropractor and the child all have jobs to do to care for the child's body. Each person needs to keep up with their jobs to get the designated effect and reach their desired goals.
One of the things I notice with chiropractors is they always struggle with the communication aspect of practice, particularly with their team. Finding good staff that are on the ball makes everything so much more rewarding.
In my practice we have plenty of different activities, events and workshops on the go. And when your team consists of casual staff this can be challenging because each person is on shift only short periods of time each week.
If you don't have this sorted, I bet you are going crazy with trying to keep up with everyone and trying to delegate effectively. Well I wanted to let you know about something we are using in practice alongside Well Kids and our practice management system. This online program has made the world of difference – it's also free (basic version which we use) so even better!
It has provided us a way to create momentum and better communication amongst your team as we collaborate on tasks and projects.
ASANA is a project management software that allows your team to collaborate, converse and assign tasks and projects amongst themselves. I did a little research and turns out it was created by the team at Facebook.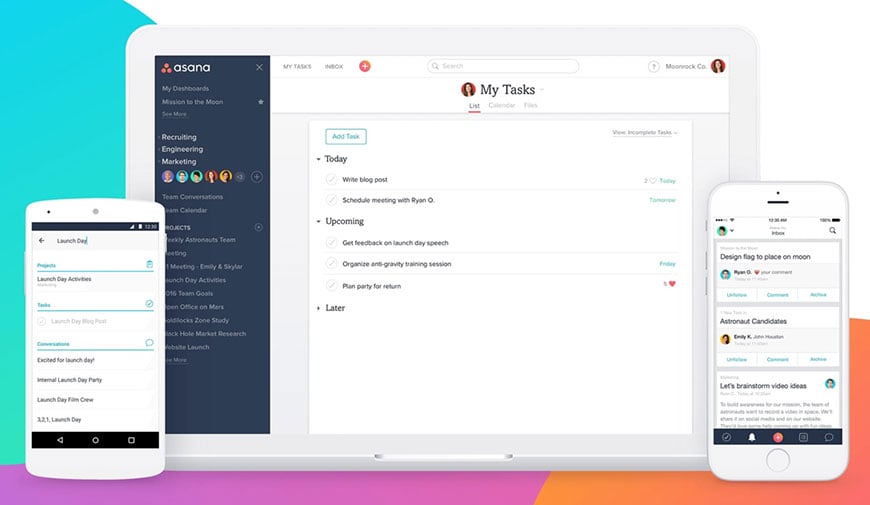 Your team, its work, and the conversations around that work are organized clearly in Asana. We use it for Well Kids and for the Australian Children's Chiropractic Centre.
Within your 'organisation', you and your colleagues can split into teams and collaborate on your upcoming projects and tasks. Tasks are the basic unit of work in Asana. Tasks can represent any kind of work, break down work into smaller pieces, or use it to store information. Allocate to individuals, groups of people and set due dates!
Asana's many features go on and on…. and did I mention it's completely FREE for up to 15 users in an organization?! What a great way to create an efficient and productive work environment. What have you got to lose?
Here is a link to Asana's website for you to get started and have a look around the software.
If you would like to learn more about Well Kids, the Paediatric Chiropractic Management System designed specifically for Chiropractic practices or would like a one-on-one demonstration, click the link to get things started.